Ventilex Fluid Bed Dryer for bulk processes
Do you wish to dry and cool food products, animal feed, minerals, or chemicals in an energy-efficient way?
Then a Ventilex Fluid Bed Dryer, or Fluidized Bed, is the equipment of choice!
Our engineers have developed three types of fluid beds:
To dry products
To cool products
A fluidized bed dryer and cooler in one; the product is first dried, using hot air, then cooled down to ambient temperatures
Optimal and uniform drying results
In the Ventilex fluidized, or fluid bed, updrafts of gas or air cause a solid substance to behave like a fluid. The mechanic shaking motion of the fluid bed enhances this effect, swiftly causing high heat transfer and uniform results.
By choosing the proper combination of airspeed and mechanical motion, products with a large variation in particle size can be treated efficiently and with a minimum of dust formation.
By gently shaking the product up-and-down, an optimal and uniform drying result can be achieved at a lower temperature and with a shorter residence time. This makes fluid beds the most energy-efficient drying solutions in their league.
It's a Ventilex!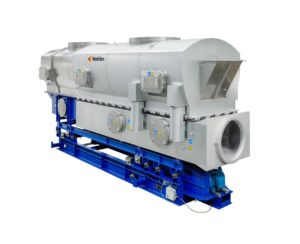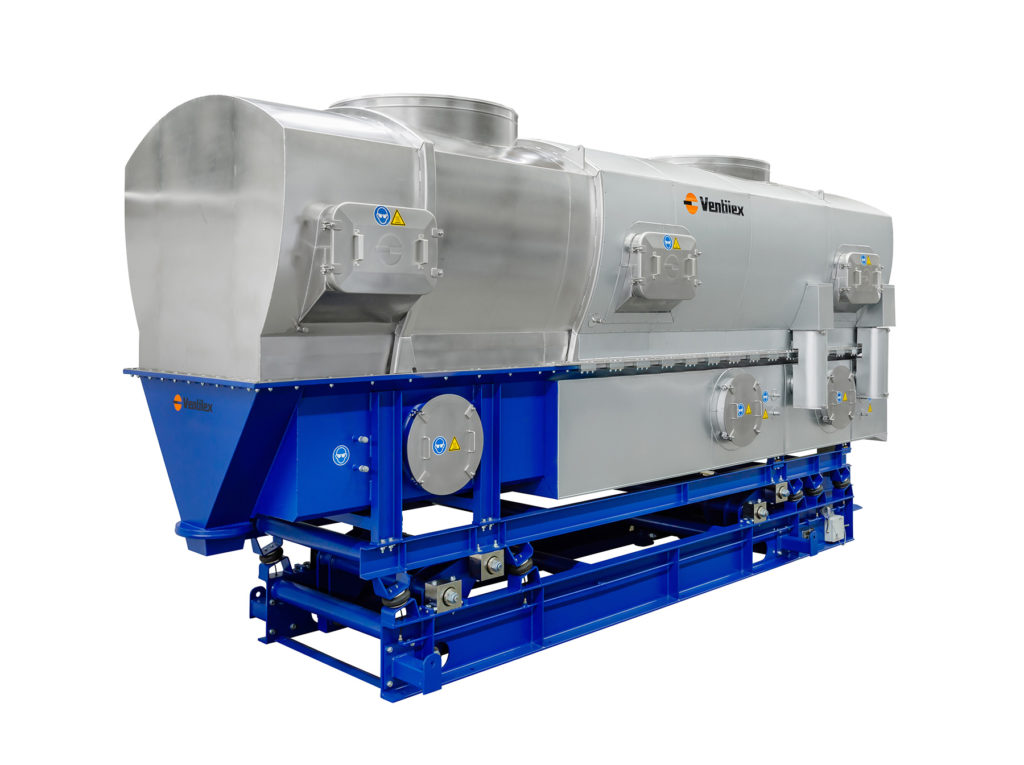 Advantages of the Ventilex Fluid Bed Dryer
Tailor-made and precisely tuned to your specific production process
Optimal and uniform drying results
Reliable and robust: long life span, 24/7
Repeatable and verifiable, due to advanced PLC control
Easy to operate
Easy to maintain
Energy-efficient: significantly reduces energy costs
Read more about how a fluid bed dryer works?
Alternative applications of the Ventilex Fluid Bed
Apart from drying and cooling, our fluid bed can also be used for the following thermal processes:
Agglomerating
Baking
Blanching
Calcinating
Conditioning
Cooling (evaporatively)
Deactivating enzyme
Dedusting
Fermenting
Inert gas drying
Puffing
Reacting
Steam stripping