Ventilex breadcrumb production line
Crispy , crunchy & irresistible breadcrumb
Breading food products helps to seal in moisture when cooking, deep-frying or pan-frying. It also provides a crunchy and delicious exterior, and the golden-brown color makes the food more attractive.
The consumption of breaded products has increased tremendously during the past decades. Also breaded products have evolved beyond the traditional crumb in terms of functionality, potential health benefits, flavor, texture, and appearance.
Rusk is mainly used as a filler, an ingredient for dried stuffing mixes or a binding agent in hamburgers, sausages, pies, and other compound meat products. It is also a carrier for flavors, colors and seasonings. Rusk is important for its absorption, texture and color properties.
Breadcrumbs, rusk and croutons come in many shapes and sizes. The majority of producers have defined very specific properties. These characteristics are based on the customer requirements for appearance (shape, structure and color), texture and technical properties (absorption, moisture content).
With great process knowledge and testing capabilities Ventilex features all that it takes to produce a product that lives up to these high standards. That is what leading company's all over the world have discovered when choosing Ventilex as their partner.
It's a Ventilex!
Ventilex breadcrumb, rusk and croutons production lines
Most breadcrumb, rusk and croutons processing systems rely on vibration, which is hard on the product due to the very high G forces involved, or on high volumes of airflow, which is frequently inefficient.
The Ventilex shaking Fluid Bed design, generates low-G force fluidization of product particles as well as predictable plug flow. This gentle shaking motion creates fewer fines, maximum output and less maintenance.
The complete Ventilex line consists of a bread mill, a fluid bed dryer/cooler, a gas burner, cyclone, recirculation, exhaust blower, cooling fan with filter, ductwork and fully automated controls.
Due to the unique low g-force of the shaking fluid bed design, Ventilex can offer a fully integrated fire protection system with fire detection and water spray nozzles directly in the dryer process space.
Request your Ventilex now!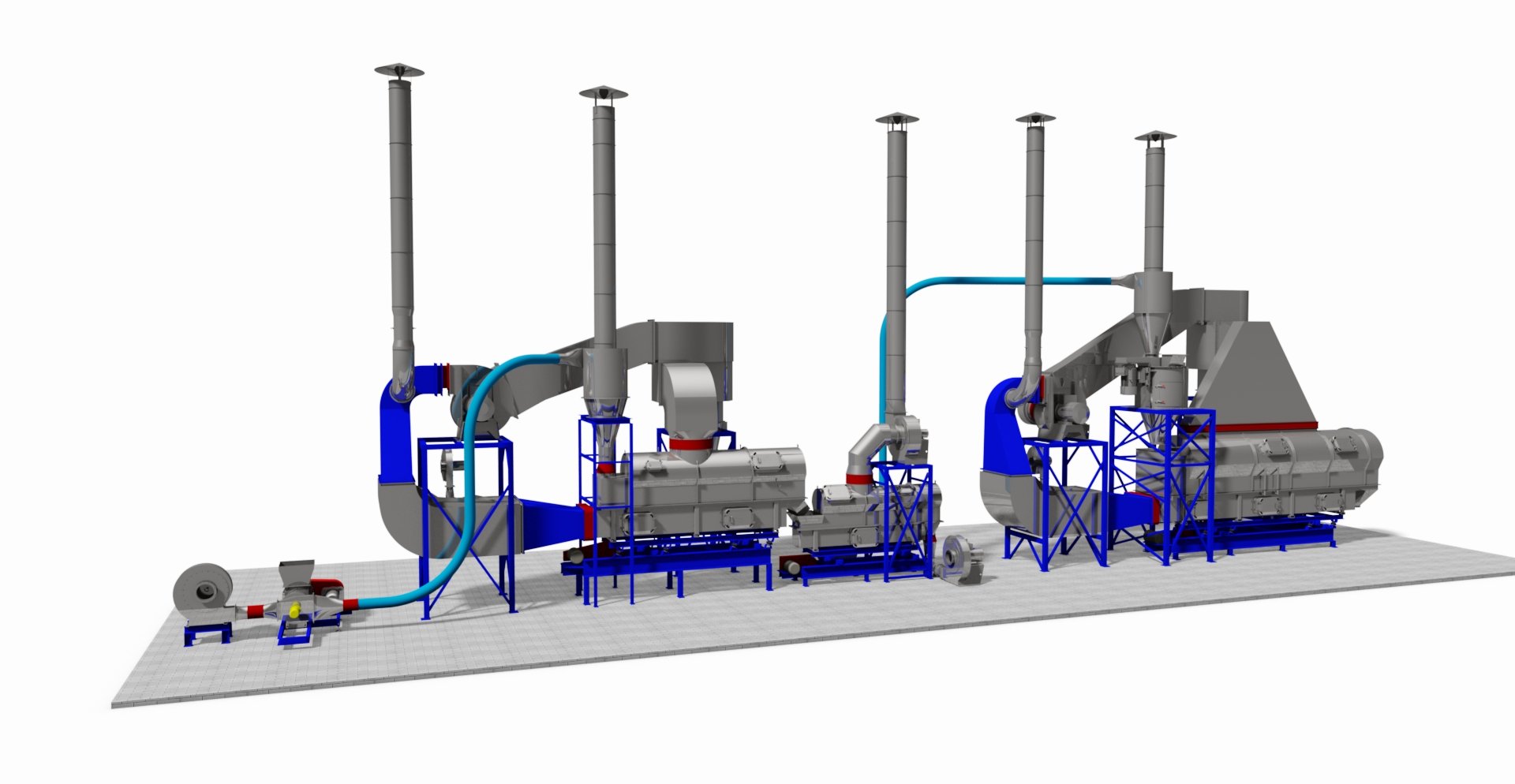 Advantages of the Ventilex breadcrumb production line:
Precise control of drying, or toasting, to ensure the product meets your specifications regarding color, shape and texture
Processing of pellets, bricks, sheets, extrusions or loaves of bread
Gentle shaking motion of the dryer creates fewer fines and less maintenance
Incorporated safety solutions
Reduced OPEX (Labor) with semi- or fully-automated production lines
Data Logging and Traceability
Hygienic design with high quality finish
Automated cleaning system (CIP)
Low energy consumption