With the Ventilex Test Center to the optimal customer solution
In order to deliver the optimal drying solutions to its customers, Ventilex conducts product tests at its own Test Center. Frank Kastelijn, responsible for the Test Center, speaks about its unique facilities and capabilities, simulating processes on the Ventilex site or on the production location itself. It's up to you!
'Before we design a dryer, we test our client's product properties and define the optimal drying conditions,' Kastelijn says. 'By doing this, we provide the ideal solution perfectly tailored to his production process.
We look at temperature, air velocity, residence time of the product in the dryer, granule size, dust formation, and requested capacity. In other words, we determine the product mass that can pass the drying unit in a certain time frame.'
Simulating the drying process with the exact client specifications
'We have different kinds of test units, varying from a batch type fluid bed dryer with a twelve-centimeter diameter, to a three-meter-long test unit, a belt dryer, and an air dehumidifier,' says Kastelijn. We simulate entire drying processes in large test assemblies. With these simulations, we find out if, for example, products clump or discolor, or if they disappear in the extractor because they have become too lightweight.'
We also check the product humidity after drying. Is it, say, ten percent or a mere 0.01 percent? All of these factors impact the design of the drying unit and the choice for specific equipment types.
The food industry, amongst others, deals with indirect air supply, for which we offer filter systems. Additionally, cooling systems may be required to guarantee the proper temperature during the production process. If this is the case, Ventilex will also supply these.'
Testing on customer premises
Kastelijn: 'We conduct tests in our Test Center, but we can also come to the client's location. Local testing may be relevant when we expand a production process or make adjustments. In some cases, a client may already have a product stream and would like to add a dryer.'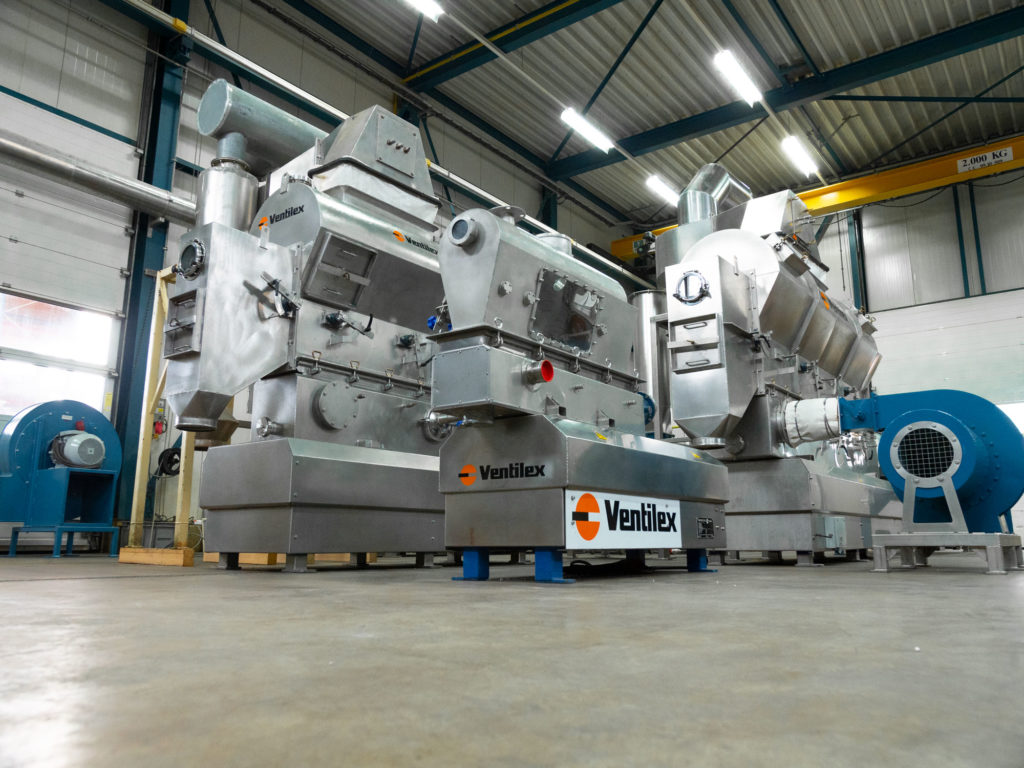 The ideal drying process
Ventilex engineers use the test results to design the ideal drying process. Sometimes, an air dehumidifying or decontamination system may be required (for sterilization and pasteurization).
'When you consider how many products require drying, you will understand that testing is crucial. The end products vary from waste sludges for the production of fertilizer to dog and cat feed, soft drink ingredients, herbs, and cereals. They may also consist of sand, salts, or chemical products. And these are just a few examples of our test products.' Upon finishing the design, Ventilex takes care of the subsequent route, up to commissioning at the client site. 'But it all starts in our Test Center.'