We are Ventilex
Ventilex: globally renowned for many years
Ventilex history goes back a long time. In 1965, we opened our first factory in Heerde, the Netherlands. We have since grown into a global industry leader, providing smart and effective drying solutions all over the world. In 2001 we expanded to the USA by opening a Sales & Service office in Cincinnati.
There is a reason for our success: our experienced team of professionals has extensive process knowledge and our Test Center offers great trial possibilities.
That's why we are always able to offer the best possible solution: tailor-made and with a long life span. Moreover, we guarantee a considerable energy reduction.
As a result, satisfied customers worldwide operate over 1,000 Ventilex units in the food industry, as well as in animal feed, mineral, and chemical sectors.
Something about our history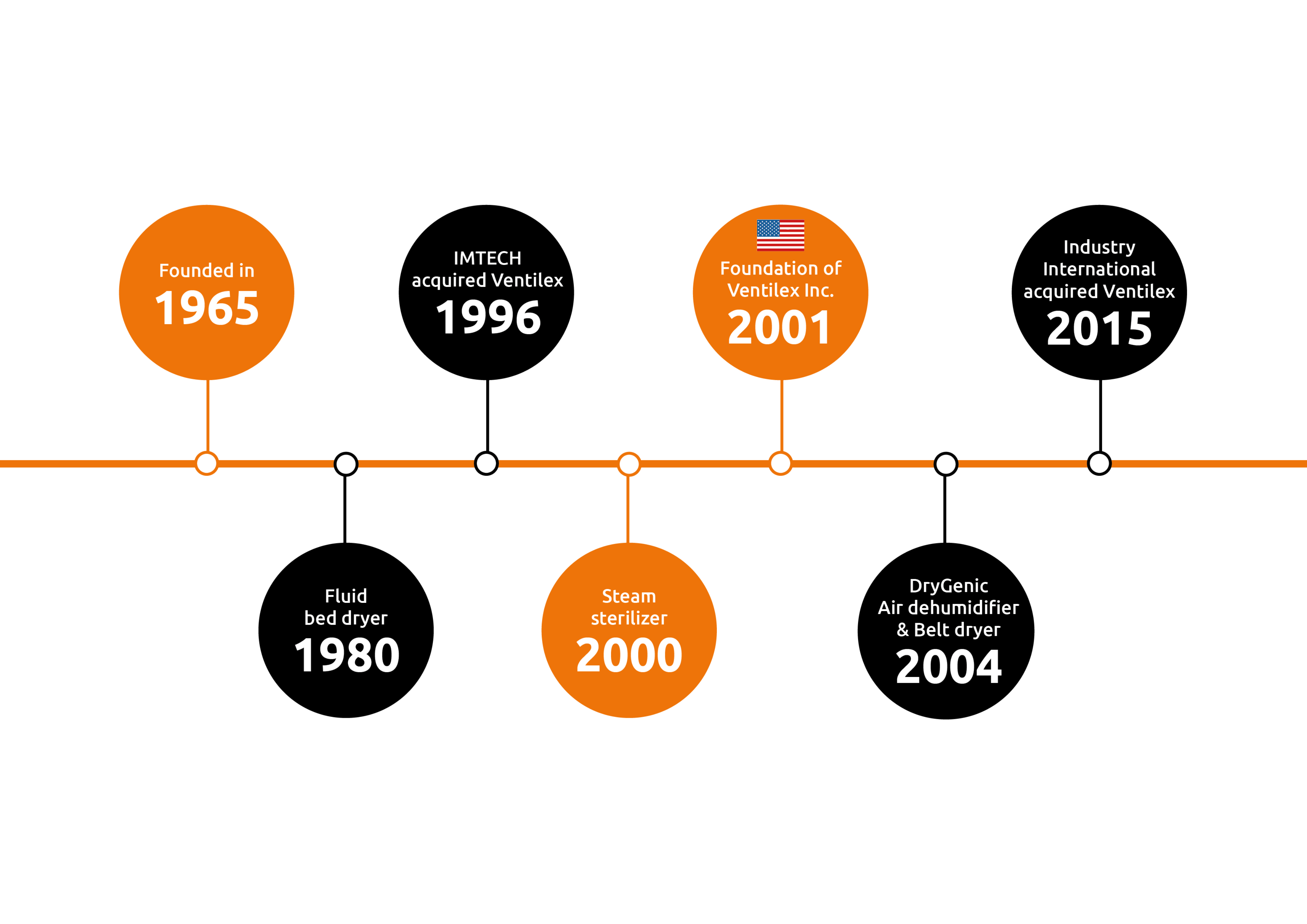 Ventilex today
Ventilex has become a global market leader in industrial drying solutions. Our team of over 100 professionals closely works with you, to create the most efficient and effective drying solutions for your production process.
By testing the processes in our Test Center, we guarantee a fully customized solution. The Ventilex Service Team ensures smooth operation and a long life span of your equipment!
If you succeed, so do we.
It's a Ventilex!
Some clients we're proud of