Ventilex

->

Green Solutions
Revolutionary Energy & CO2 reduction
Creating added value for the environment and your business.
It is in the mission of Ventilex to reduce the carbon footprint of our industry and at the same time minimize operating costs for our customers. By combining our expertise in both process technology and intelligent data analyses, Ventilex offers effective solutions to meet today's energy challenges.
■ Results: 10-35% reduction of energy usage
■ Detailed insights into the energy consumption and CO2 emissions of your equipment
■ Smart tools and equipment to reduce energy consumption and CO2 emissions (Total Cost of Ownership model)
■ Continuous monitoring of the performance of your equipment
■ Measurable results with short payback times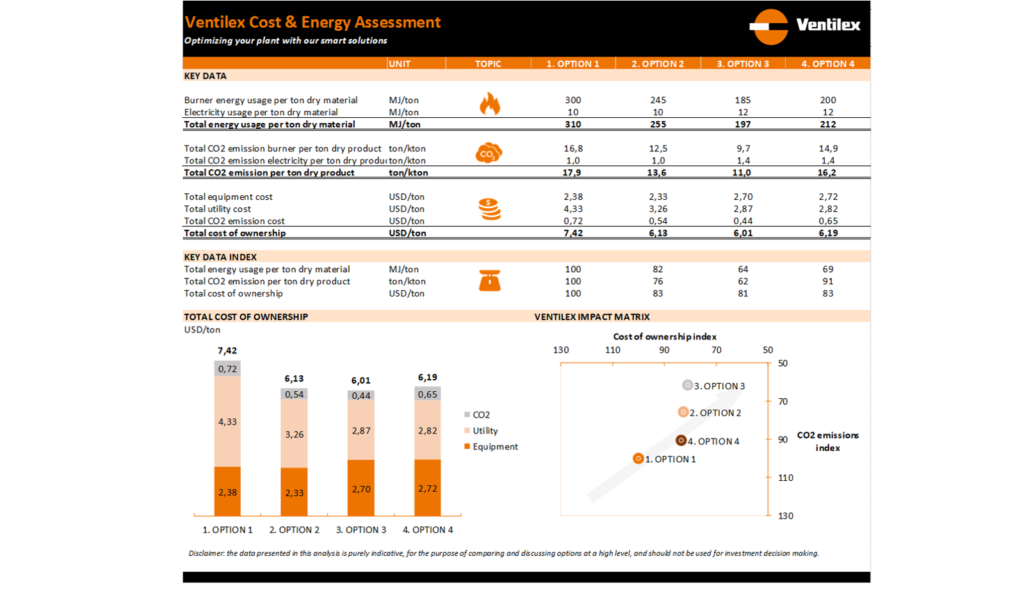 Energy & CO2 assessment
We have designed an extensive energy & CO2 assessment tool, specifically to analyze the performance of our products. Together with our customers, we perform a 5-step energy and CO2 analysis and offer advice on the best options in terms of Total Cost of Ownership for each specific customer situation.
Proprietary energy and CO2 assessment analysis
Detailed insights into the energy usage and CO2 emissions of your equipment
Calculation of Total Cost of Ownership of your equipment, versus alternative configurations
Custom tailored advice on reducing Total Cost of Ownership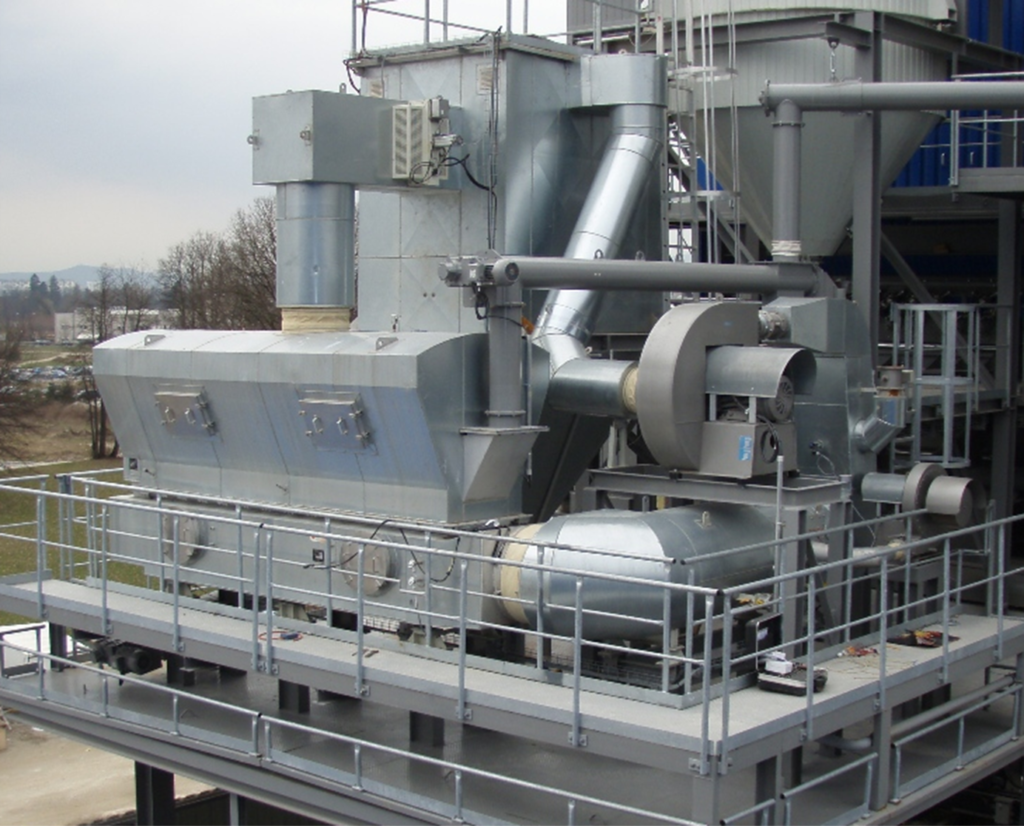 Heat Recirculation
Recirculating the heated dry air from a cooling section of a dryer safes thermal energy. To design an effective air recirculation system, it is necessary to understand performances of fans, drying, cooling and filter sections in the total system.
Re-usage of latent process energy
Relatively simple and cost effective solution, available with new equipment or as an upgrade (retrofit) to existing units
Results: 10% reduction of thermal energy usage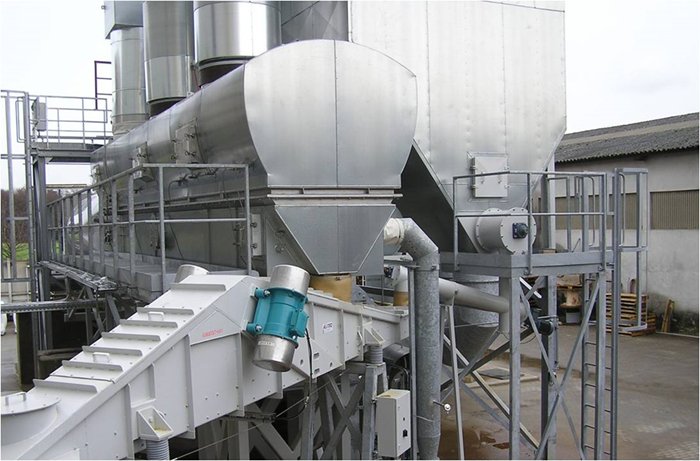 Ventura® Fluid Bed
Proprietary 2-stage fluid bed dryer design, drastically reducing energy consumption by recovering and reusing the latent heat of evaporation in the first stage of the drying process. The second zone is a low temperature drying zone.
Small high-temperature and high-humidity zone, with proprietary innovation technology from Ventilex
Smart re-usage of the latent energy of the system
Results: 35% reduction on energy usage for sand drying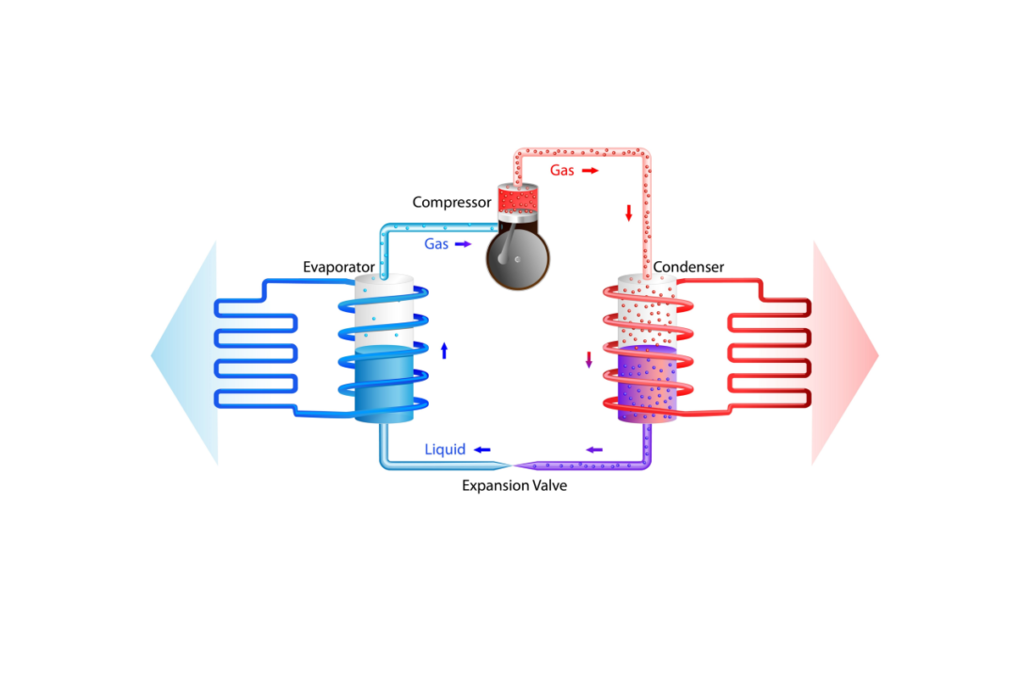 Heat pumps
Integrating a heat pump into a system is to use residual heat from humid air or waste water to raise the temperature level so that it can be reused as a valuable heat source. It significantly reduces energy consumption, especially at low temperatures. This is already achieved by adding small electrical energy so that a greater amount of thermal energy is delivered.
Re-usage of low-value process energy
Higher savings by lower temperatures
Results: 10-60 % reduction of thermal energy usage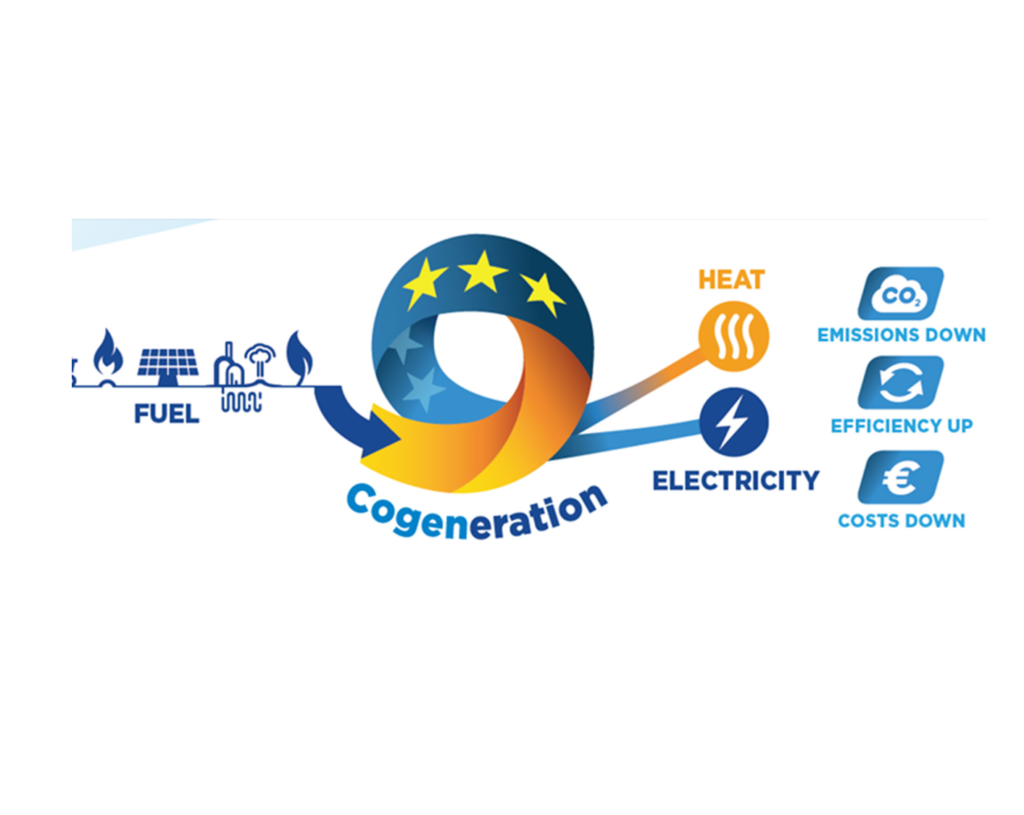 Green energy sources
Improved performances by using new heat sources, such as co-generation, residual heat and biogas. Ventilex is fully prepared for the use of 100% hydrogen or hydrogen mixtures as well as green electricity heating and other sustainable energy sources.
Co-generation (CHP) to generate electricity and useful heat at the same time
Use of external heat sources for maximizing efficiencies in industrial areas
Electrical heating in combination with green certificates